Horseshoe Baltimore MUG Dec 2nd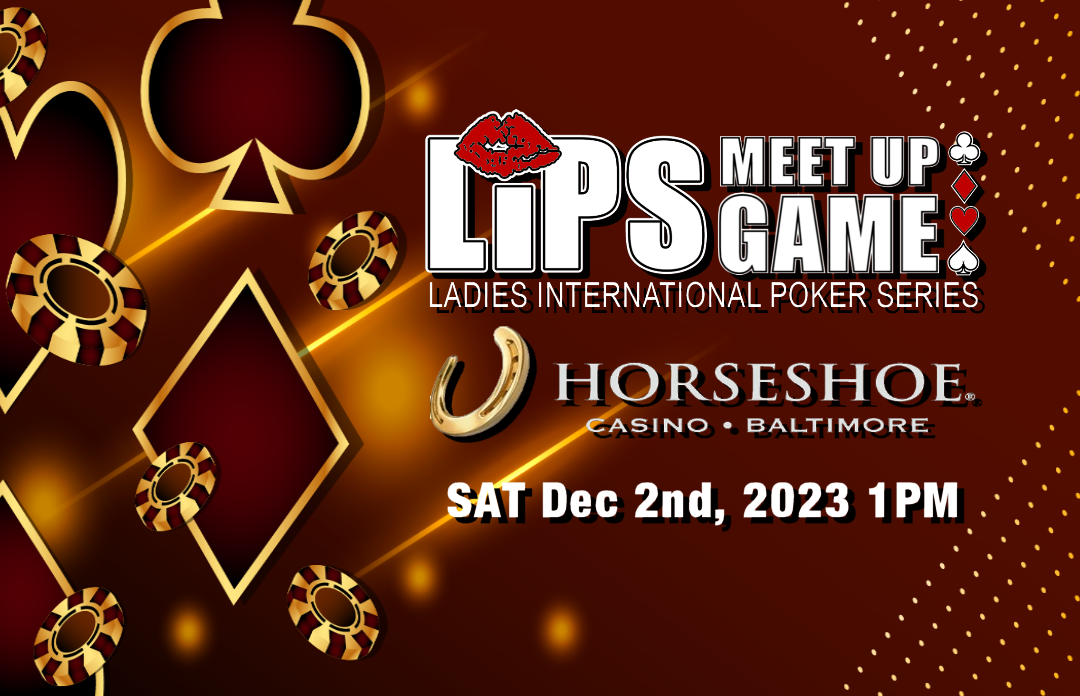 SAVE THE DATES!
DEC 2nd, 2023 1PM – LIPS Meet Up Game

HORSESHOE BALTIMORE
1525 Russell St | Baltimore, MD 21230 | (844) 777-7463
JOIN US FOR OUR FIRST MEET UP GAME FOR THE NORTH EAST REGION!
We will host 1/2 NLHE – 2/5 NLHE, Omaha 8 and HORSE tables (as requested). You must pre-register to reserve your seat and we will have alternate lists as well. First to register, first to be seated.
PRIZES, POKER & FUN! All seated MUG Players are eligible for drawing prizes as they last! Let's have some fun!
Please complete the form below to be placed on the table lists. See you there!
(If you have any questions, please email your LIPS Host Tina Stafford at tina@lipstour.com )